Meet our team of caring and committed professionals.
Get to know us better by calling 952-698-5300 or click here to contact us online.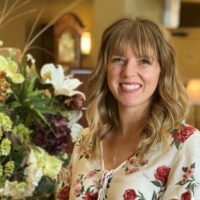 Mary Walters, LALD
Executive Director
Mary graduated in May of 2021 with her Masters in Public Health Administration & Policy with an emphasis on nursing home and assisted living administration. She's worked with Ecumen previously in roles such as an interim Executive Director and a Vaccine Coordinator during the first rounds of COVID-19 vaccine administration. She feels blessed to be part of the wonderful team at Seasons at Apple Valley and welcomes you and your family to join our community.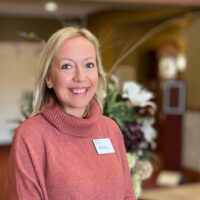 Kelly Hanson
Assistant Executive Director
Kelly has worked in non-profit senior housing for 10 years, in both administration and human resources roles. She holds a Bachelors Degree in Social Science from Metropolitan State University. Kelly previously worked for Ecumen years ago. Having grown up in Apple Valley, she was particularly thrilled to rejoin the Ecumen family at the Seasons at Apple Valley location in December of 2021.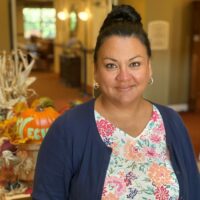 Alicia Ruby
Clinical Director
Alicia joined the Ecumen Seasons at Apple Valley team as the Clinical Director in 2022. Alicia received her nursing degree from the College Of St. Catherine. Prior to joining Ecumen she worked as Director of Nursing with Hayden Grove Senior Living and Beehive Homes of Lakeville. Before starting her career in long-term care, she worked on the intensive care/cardiac unit at M heath Fairview for many years. Alicia is also a proud Air Force Veteran. She is married to Jay and has two children, Charlie and Olivia.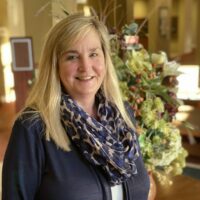 Jill Carson
Senior Living Consultant
Jill earned her Bachelor's Degree in Communications from the University of Minnesota and has worked in Sales & Marketing in various roles for many years. Her passion for working as a Senior Living Consultant began from her personal experience helping her own family members navigate through the process of finding and moving into a new community. What she finds most intriguing is getting to know each individual and discovering the history behind what made them who they are today.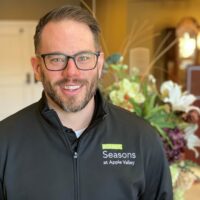 Jeff Svenddal
Dining Manager
A graduate of the famed Le Cordon Bleu, Jeff has been Executive Chef at Ecumen Seasons at Apple Valley since 2011. Prior to joining our team, he pleased palates at a variety of senior living communities, restaurants, country clubs and private catering venues.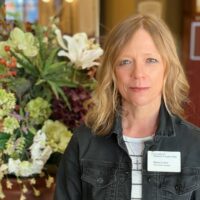 Rebecca Milz
Dining Room Manager
Rebecca is certified as a food manager by the Minnesota Department of Health, and has worked in hospitality management for almost 20 years. She joined Ecumen Seasons at Apple Valley in 2013.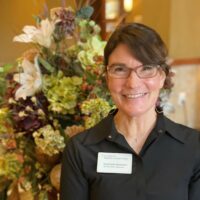 Stephanie Baumann
Life Enrichment Supervisor
Stephanie began her career with Ecumen Seasons at Apple Valley in 2011. She is passionate about bringing moments of joy and lifelong learning opportunities to the community. Her primary initiative is to assess and provide engaging, person-centered programs based on individual needs. Please check out our social media platform to see the latest happenings from the Life Enrichment team!
Mark Hanneken
Maintenance Supervisor
Mark is responsible for the impeccable maintenance and housekeeping services within our community. He holds a Bachelor of Fine Arts from Minnesota State University, Mankato, and came to Seasons at Apple Valley in 2013.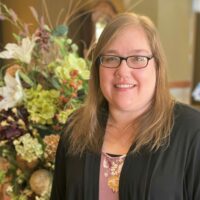 Alicia Perron
Resident Services Coordinator
Alicia joined Ecumen in 2017 as an RA team member and through hard work and dedication has moved into the leadership role of Resident Services Coordinator. Alicia enjoys working diligently to ensure the best care possible is being completed for our residents wellbeing.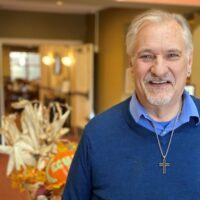 Tom Nyman
Chaplain
Tom graduated from Trinity Bible College, Ellendale ND and attended King's Seminary in Van Nuys, CA. He is an Ordained Chaplain. Tom has been in ministry for over 30 years, most of which he was serving as a pastor in the local church. After his pastoral years, Tom completed Clinical Pastoral Education which is specific training for chaplaincy. However, he has been active in ministry to seniors during all his pastoral years going back to his college days, so the transition to senior living chaplaincy was as natural as could be. Tom is happily married to his beloved wife Deb.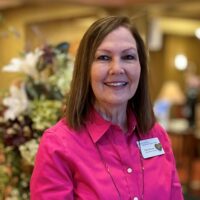 Patti Johnson
Administrative Assistant
Patti joined Ecumen in 2014 and has worked in the senior living industry for over a decade. When she's not supporting our community, Patti enjoys time with her family, and partaking in various sporting activities.