Meet our team of caring and committed professionals.
Get to know us better by calling 952-698-5300 or click here to contact us online.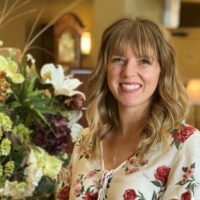 Mary Walters, LALD
Executive Director
Mary graduated in May of 2021 with her Masters in Public Health Administration & Policy with an emphasis on nursing home and assisted living administration. She's worked with Ecumen previously in roles such as an interim Executive Director and a Vaccine Coordinator during the first rounds of COVID-19 vaccine administration. She feels blessed to be part of the wonderful team at Seasons at Apple Valley and welcomes you and your family to join our community.